Crowns, Bonding, Veneers & Implants
Individual results may vary.
Case ID:

3904
Prev
View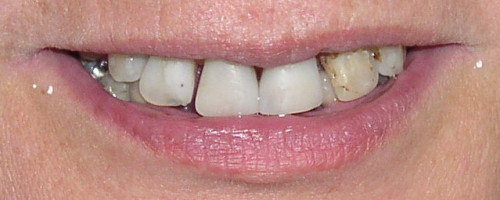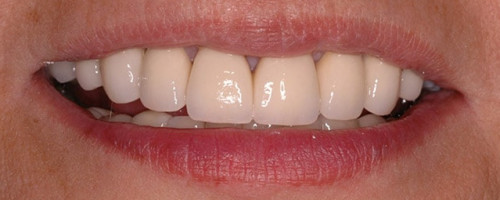 Close-Up:
Next
View
This case was completed about 7 years ago and is still doing well. This patient never in her life had the ability to take care of her teeth on a regular basis, and at some point she realized she was about to lose them all. She did not want to go in that direction and decided to go all the way. It included removing some teeth and replacing these with implants, doing a number of crowns , intensive maintenance therapy by means of regular cleaning appointments etc. it changed her outlook on life and as a result of that she seems to be lot happier than before.