All the Patient Information You Need to Know!
We understand that coming into a dentist's office can be daunting. Here at Williams Lake Smiles, we want you to be prepared before coming in. You will find the importance of dental information here that will answer all your dental questions and inquiries.
Important information for our patients:
Why Choose Williams Lake Smiles?
Williams Lake Smiles is a top-rated implant, orthodontic, and cosmetic dentistry practice committed to providing award-winning service and care for all patients. Working hard to continually improve each patient's experience and oral health, the team at Williams Lake Smiles is dedicated to you. We offer:
Cutting Edge Technology. Every decision we make at our office is made with the patient in mind. The latest technology, techniques, and innovations help to make each dental appointment as comfortable, safe, and effective as possible.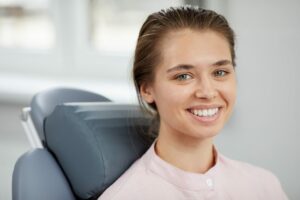 Hard Working and Caring Professionals. Since 1987, Dr. Rudy Wassenaar and his team have been providing exceptional dental work for Williams Lake and surrounding communities. You can rest assured that your smile will always be in good hands.
All Your dental work is done in just one place. Instead of having to visit multiple specialists, you can get all of your dental needs met by the team of experts at Williams Lake Smiles.
Strong Patient-Dentist relationships. We take great pride in the fact that many of our patients have been coming to us for their whole life. We work hard to create and maintain a strong relationship built on trust and caring.
A Relaxing, Comfortable Environment. With our brand-new, state-of-the-art dental techniques and a private surgical room, you can rest assured that your utmost comfort is always on our minds.
Award-Winning Customer Service. Our Dental Practice has been nominated several times for a Business Excellence Award in customer service from the Williams Lake Chamber of Commerce.