Orthodontic Options For Correcting Teeth
Fixed Overbite With Orthodontic
ISSUES AN OVERBITE COULD CAUSE IF NOT FIXED
Deep overbite is when the teeth overlap too far. In this case the edges of the lower front teeth are touching the gums on the inside of the upper teeth. This will cause gum irritations that are difficult to manage. The front teeth sticking too far forward are very prone to break off as a result of even minor trauma to the face. It seems that almost always one, or both of the two upper front teeth have a corner missing.
Then, there is an issue with speech development. People slur and lisp a lot which for some people is embarrassing. Others will spit while talking because the teeth are spaced apart.
Finally, the lower jaw can not move forward freely during speech and other functions. There is some talk in the scientific literature that people with deep overbites have a much higher rate of sleep apnea as adults. This because the lower jaw is held back into the throat and partially restricts or even obstructs the airway. This is a serious medical condition that is difficult to manage for adults, whereas orthodontic treatment at a younger age will go a long way to reducing the incidence of this condition.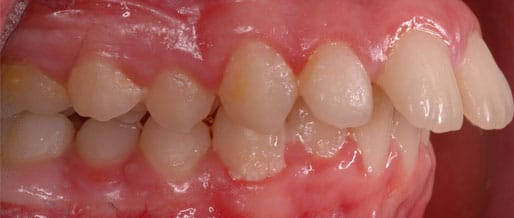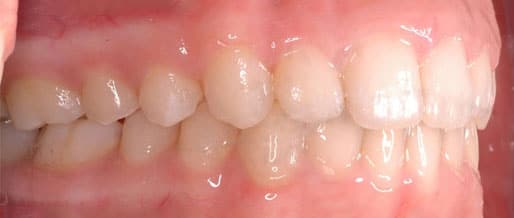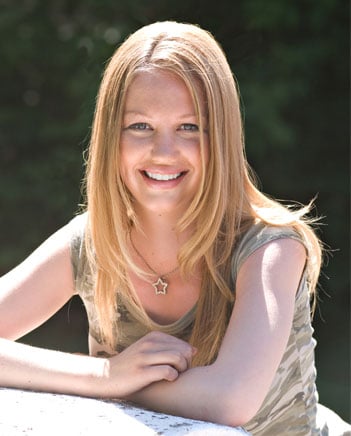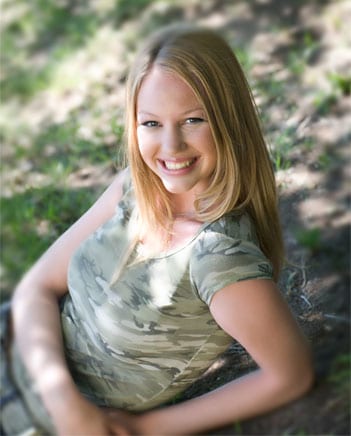 Crooked Teeth Orthodontic Treatments
CROOKED TEETH ARE HARD TO KEEP CLEAN
Young guy, about 19 years old and he hated his teeth. At any age, but particularly as we are younger, appearance is important in building social connections, careers and personal relationships. He stated that a lot of his friends were buying cars or trucks to drive around the country side and have a good time. He decided to apply his financial resources to his teeth.
The cause of his condition are primarily genetics, and you can't fight genetics. If teeth are very crooked, they are also hard to keep clean while they do collect more debris than straight teeth. Over time we see more decay, more root canals , and more lost teeth. In other words: problems. Contact or visit Williams Lake Smiles if you are interested in our orthodontic treatment options.
Fixed Crowding with Orthodontics
THE PERFECT SMILE FOR A WEDDING