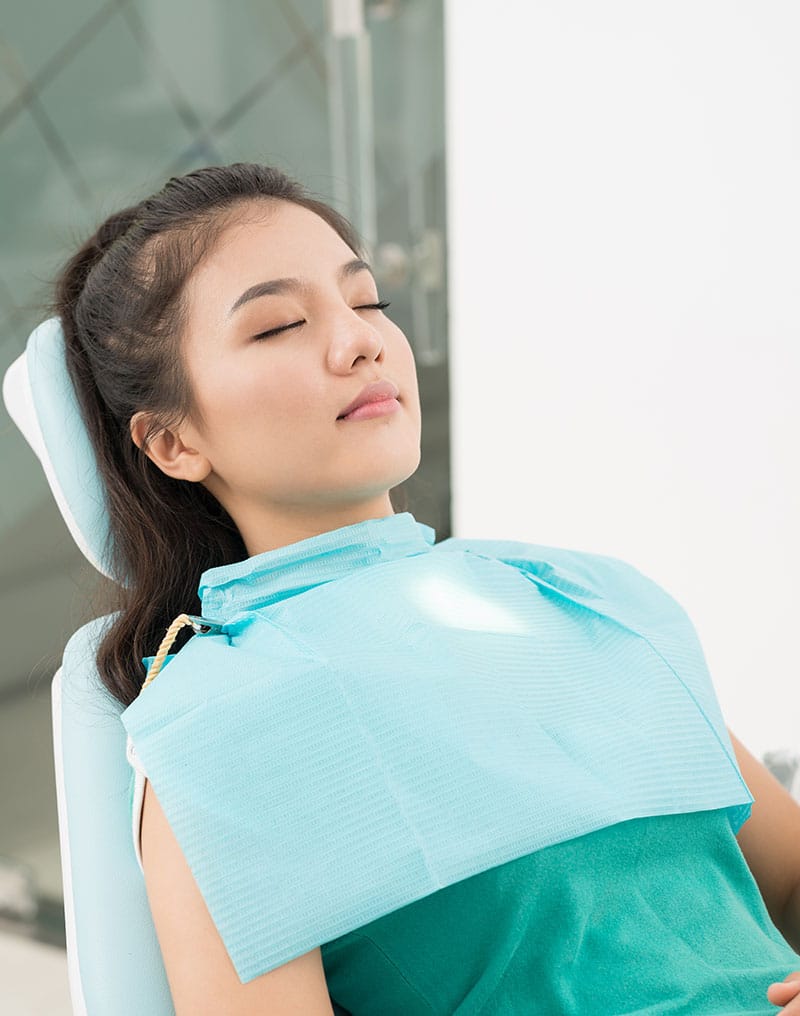 A lot of people get sweaty palms and a twisting sensation in their stomachs when they're about to receive dental treatment. Through sedation dentistry, you no longer have to cancel appointments because of dental anxiety. Here at Williams Lake Smiles, we have made sure that sedation dentistry is an option for patients who fear dental visits and would like to have a comfortable procedure.
Sedation dentistry is the use of oral, intravenous, or other forms of sedation to calm a patient during a dental procedure. This can include depressants, tranquilizers, nitrous oxide, or anxiety medications. There are many situations where sedation can benefit the patient by making it easier to receive treatment.
PATIENTS WHO BENEFIT FROM SEDATION DENTISTRY
A major beneficiary of sedation dentistry are people who suffer from two related conditions, dental phobia and dental anxiety. These may not seem like serious issues to some, but over 40 percent of Canadians have serious fears about visiting a dentist. Many of these patients have been avoiding regular preventive care for years, but sedation dentistry can help them get the treatment they need.
Patients who have a gag reflex find it difficult to allow a dentist to put instruments in their mouth. They're another group that could be assisted by sedation dentistry.
Sedation dentistry can also be the answer for patients with sensitive teeth or patients with a low pain threshold. There are also patients who prefer sedation dentistry because they have difficulty sitting still in a dental chair.
Some dental procedures such as complete smile makeovers or extensive restoration procedures are time-consuming and may require multiple visits to complete. For these patients, sedation dentistry could make their appointments pass more easily and the total number of necessary appointments may even be reduced when sedation is used.
WHAT ARE THE DIFFERENT TYPES OF SEDATION DENTISTRY?
Sedation can be administered through various routes, which include the following:
IV sedation. Intravenous sedation, when done by a trained professional, is safe and effective. This type of sedation involves the injection of a sedative drug into the patient's vein and enables the dentist to adjust sedation levels continually.
Oral sedation. This type of sedation dentistry is the most common in Canada. Since it requires no needles and is easy to administer, many patients prefer this mode of sedation. Patients are asked to take a pill that will make them drowsy yet remain awake during the procedure. If a larger dose is given, the patient may be groggy and fall asleep during treatment. However, they can be easily awakened.
Along with sedation, Dr. Wassenaar also administers local anesthesia to temporarily block the pain impulses in the treated area. The injection will only be administered once you are already sedated and made comfortable. Most of our patients do not even recall receiving the injection.
Not only do we provide sedation at our practice, but Dr. Wassenaar also has hospital privileges if you require a stronger level of sedation.