A better way of bone grafting
If teeth have gone missing or when they were never formed, the first choice of treatment today would be a dental implant. Unfortunately, in many cases, we are faced with inadequate bone structure due to previous extractions, gum disease, or injuries, making dental implant placement difficult or even impossible. That is why platelet rich plasma can sometimes be a better option.
Bone grafting can repair these areas by means of adding bone and by stimulating new bone growth. The question that always is asked is, "Where does that bone you use for grafting come from?" We use almost exclusively our patients' own tissue by means of drawing some blood, much like when you go to the lab for blood work.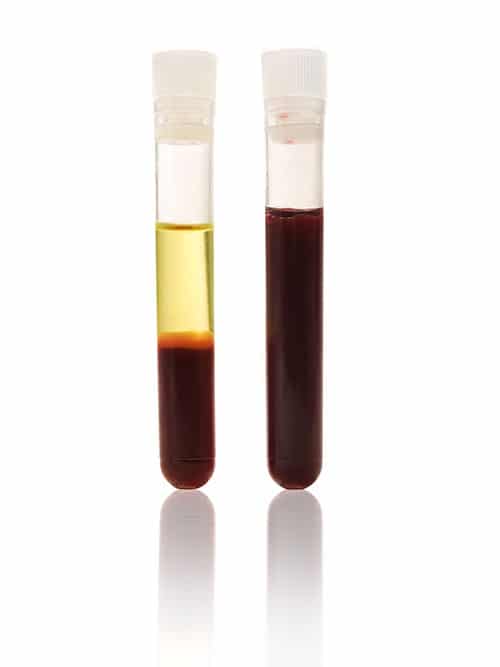 About 2% of your blood cells are called platelets which come into play when the body has suffered an injury. Platelets help the blood to clot, start the healing process, and they also release growth factors into the affected area that stimulate the formation of new bone, blood vessels, muscle, nerve tissue and more. Right before the grafting procedure is carried out, we bring in a nurse that draws about 10 tablespoons of blood right in the office. We then go to spin this blood in a number of centrifuges with the purpose of isolating and concentrating these platelets by a factor of 30 or more. In other words, we are removing, we are removing living blood cells from your body, concentrating the important ones and put these living cells straight back in so they can help grow bone.
Depending on the amount of bone needed to secure the dental implants, we sometimes will harvest some bone from within the mouth and/or biomaterials derived from other sources including synthetic materials and donor tissues.
The application of Platelet Rich Plasma in our surgical procedures has many advantages: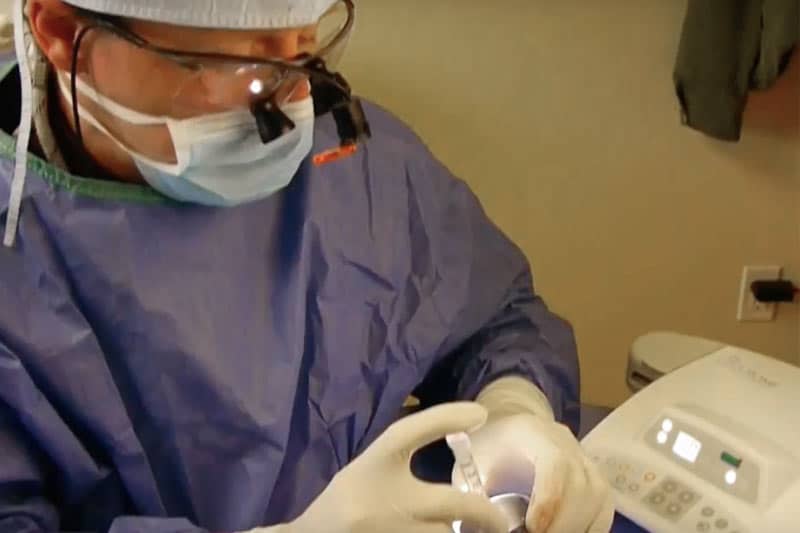 Safe: It is a by-product of your own blood, so disease transmission is not an issue.
Convenient: PRP is generated in our office just prior to the procedure.
Faster Healing: PRP speeds up the healing process and generates higher success rates.
Cost-Effective There is only a minimal expense for the biomaterials needed.