Fixed Overbite With Orthodontics
Individual results may vary.
Case ID:

3886
Prev
View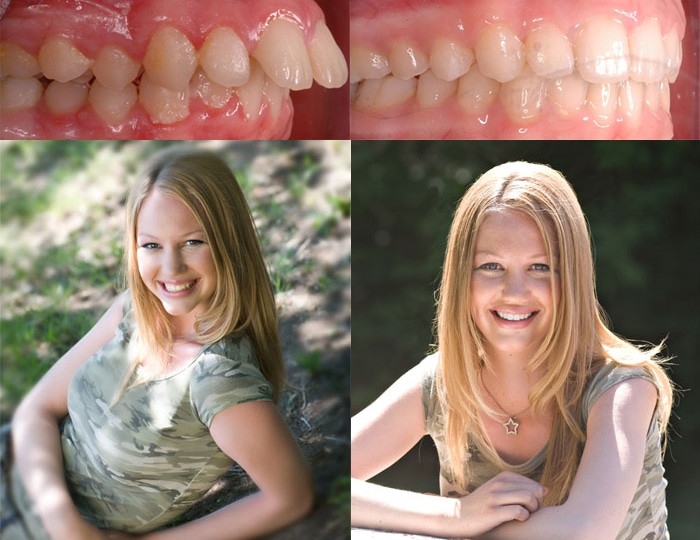 Front:
Next
View
Issues an overbite could cause if not fixed
Deep overbite is when the teeth overlap too far. In this case the edges of the lower front teeth are touching the gums on the inside of the upper teeth. This will cause gum irritations that are difficult to manage. The front teeth sticking too far forward are very prone to break off as a result of even minor trauma to the face. It seems that almost always one, or both of the two upper front teeth have a corner missing.
Then, there is an issue with speech development. People slur and lisp a lot which for some people is embarrassing. Others will spit while talking because the teeth are spaced apart.
Finally, the lower jaw can not move forward freely during speech and other functions. There is some talk in the scientific literature that people with deep overbites have a much higher rate of sleep apnea as adults. This because the lower jaw is held back into the throat and partially restricts or even obstructs the airway. This is a serious medical condition that is difficult to manage for adults, whereas orthodontic treatment at a younger age will go a long way to reducing the incidence of this condition.