Worn & Misaligned Teeth
Individual results may vary.
Case ID:

3883
Prev
View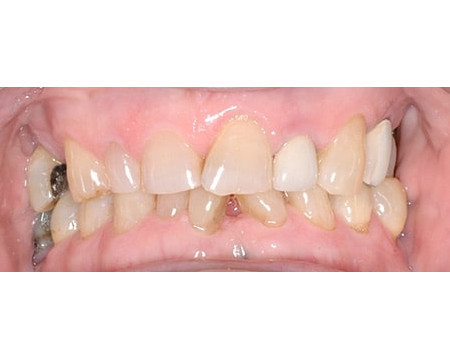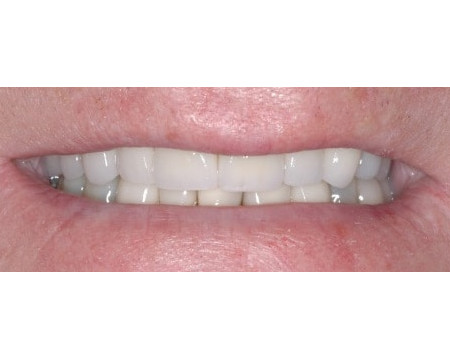 Close-Up:
Next
View
CORRECTION OF WORN AND MISALIGNED TEETH WITH PORCELAIN CROWNS AND VENEERS
This patient, like so many, was sure he was going to need dentures since all of his friends and family were at that stage. Instead, we decided to leave the teeth that were fine alone, and we did a combination of porcelain veneers and crowns to correct the gaps and unevenness. At the same time, comfort and function were not neglected and we made sure that everything was well balanced. He was quite proud of his new smile. When we asked him if we could have his picture on our wall of fame, he was quite thrilled but concerned if he would scare away little kids!