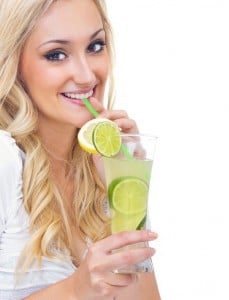 There are many different things that we do every day that are potentially impacting our teeth in a negative way. Of these, the one we want to talk about today is the consumption of alcohol. Alcohol is very bad for the health of your teeth. In fact, it turns out that alcohol is awful for your teeth, and has been known to result in widespread tooth decay. The truth is, alcohol attacks your teeth in a variety of different ways, and today, Dr. Rudy Wassenaar is blogging from his Williams Lake, BC office to talk about some of them.
1. Carbonated Alcohol
Some alcoholic beverages, such as champagne and certain spritzers, are very detrimental to your teeth. The reason for this is because these beverages are carbonated. In order to carbonate a liquid, carbonic acid is used. Unfortunately, with enough exposure your teeth will be attacked by this acid, losing the defensive layers that keep them safe from decay.
2. High Sugar Content
Some alcoholic beverages have a lot of sugar in them. The problem with sugar is that, when consumed, it typically ends up stuck to your teeth until you brush. This sugar will attract dangerous bacteria to your teeth, which will use it as fuel to create acids. Like carbonic acid, these bacteria produced acids will eat away at your teeth, beginning an oral condition referred to as tooth decay.
3. Mixed Drinks
When you consume a mixed drink, not only are your teeth receiving the negative consequences of consuming alcohol, but they are also being attacked by the substance mixed with the alcohol. In most cases, soda is what alcohol is mixed with. Unfortunately, soda is not only carbonated but has large amounts of sugar within it. As we've stated above, carbonation and sugar can have dangerous consequences for your oral health.
4. Dry Mouth
Alcohol is a substance that we refer to as a diuretic. What this means is that, when consumed, alcohol is likely to increase the rate at which the patient urinates. As a consequence of this increased urination, the patient's mouth will dry out. This is bad, as saliva plays a pivotal part in keeping harmful bacteria off of your teeth.
5. Failure to Brush
After a long night of drinking, it is not uncommon to forget about brushing our teeth. However, it is very important that you don't let this happen, as failing to brush afterwards leaves all of the bacteria and carbonation you've accumulated on your teeth throughout the night in place and uncontested. These materials will have all night to attack your teeth, not being removed until you eventually brush.
Call and Schedule a Consultation at Williams Lake Smiles
Just because alcohol is attacking your teeth doesn't necessarily mean you have to give it up. When consumed in moderation, it is unlikely that alcohol will have any long lasting effect on your teeth. That said, if you do happen to experience extensive damage due to alcohol consumption, rest assured that Dr. Wassenaar has the skill and training required to correct this damage using dental implants. If you would like to learn more about this treatment and what it can accomplish for you, contact our office today and schedule your no-obligation dental implant consultation.