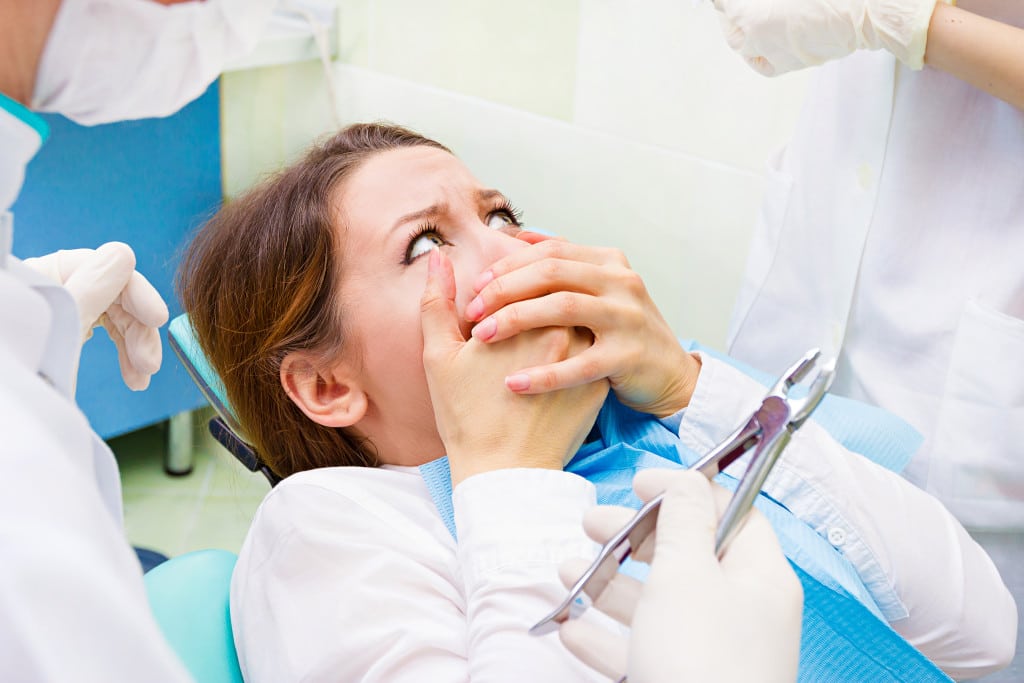 It's not a good idea to avoid going to the dentist. Dental checkups are mostly about providing preventive care. But if you miss your checkups, small problems can get a lot worse. Plaque and tartar buildup can turn into gum disease and tooth decay. Gum disease and tooth decay can cause a patient to lose one or more teeth. And if gum disease isn't effectively treated, it can eventually lead to serious health issues such as strokes, heart disease, and alzheimer's disease.
What are Dental Anxiety and Dental Phobia?
Unfortunately, many people are reluctant to visit the dentist due to dental anxiety or dental phobia, two related conditions that afflict millions of Canadians. According to Stats Canada, 40 percent of Canadians have a "strong fear of going to the dentist."
For people who struggle with dental anxiety, the thought of visiting the dentist causes levels of fear that are "exaggerated" or "unfounded." The symptoms of dental phobia are much more intense than dental anxiety. Dental phobia leaves patients feeling panic stricken when they think about going to the dentist.
What Dentists Can Do
There are several things dentists can do to help patients overcome dental anxiety. But it all begins with creating a safe and pleasant environment for patients to receive dental care. That's why everyone who works in a dental office should speak softly when patients are present. They should also refrain from using any threatening actions or body language.
It's also helpful for patients with dental anxiety or dental phobia if the dentist meets privately with them in his office before treatment begins. This allows the dentist to describe the upcoming treatment in a relaxed setting and answer any question that patients might have.  
Another thing dentists can do to help put patients at ease is to take frequent breaks during treatment. It's also reassuring when the dentist provides positive reinforcement to the patient. One thing that a dentist should never do is scold patients about how long it's been since their last visit. Guilt about the condition of their teeth is a major cause of apprehension for patients with dental anxiety and dental phobia.
What Patients Can Do
Patients are encouraged to seek treatment from a mental health professional for their dental anxiety or dental phobia. There are several techniques that have been successfully employed to treat dental anxiety and dental phobia, including systematic desensitization, cognitive therapy, and biofeedback. Patients can also try relaxation strategies on their own. Breathing exercises can be particularly effective for helping people relax. In fact, there are a number of them available on youtube.
Your Full Service Dentist in Lake Williams
Dr. Wassenaar offers a wide range of restorative and cosmetic services for patients in the Lake Williams area. Call to schedule an appointment and discover what we can do for your smile.