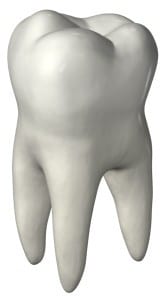 Tooth loss may be an inevitable part of aging, but a lot of people often experience this early on in their lives. Don't be one of them. It's about time that you pay more attention to your dental health. To learn how you can keep your teeth healthy and functional, find out what causes them to deteriorate. Here are five factors that you might want to watch out for:
Bad oral hygiene
Not paying attention to your oral hygiene can trigger bacteria to produce acid and accumulate plaque on the surface of the teeth, which causes tooth enamel to demineralize and develop cavities. Eventually, this leads to periodontal disease, destroying supporting tissues and even your jawbone. When this happens, tooth loss may occur.
Irregular dental check-ups
Good oral hygiene is not enough to thoroughly rid the teeth of all bacteria, as it can reach the most inaccessible corners of your mouth. You may find it hard to notice dental problems, which causes the problem to worsen. This is the reason that going to the dentist every six months is recommended to maintain optimal dental health.
Not addressing cavities
Many patients still ignore their dental caries and delay treatment, when in fact the affected tooth needs to be filled. If they're left untreated, the condition can worsen over time. This could irritate the tooth's inner pulp and form puss around the roots. In severe cases, your dentist may not be able to salvage your tooth anymore.
Poor nutrition
When the body does not get the nutrition that it needs, it can decrease its resistance to infection, including that which affects the mouth. For one, calcium is needed to provide mineral density to the bone that supports your teeth. A decrease in calcium intake can increase the chance of losing your teeth.
Trauma to the teeth
A direct hit to the mouth can "knock out" a tooth or several teeth. But even if it does not cause the teeth to fall out completely, trauma can fracture the root and develop infection later on. This infection can eventually result in tooth loss. Usually, contact sports, such as boxing and football, can cause such trauma to the teeth.
In case of tooth loss, you can always consider getting dental implants here at Williams Lake Smiles. Give us a call today at (250) 398-8411 to book an appointment with Dr. Wassenaar to learn more about how you can have a complete and healthy smile once again. We'd love to hear from you!