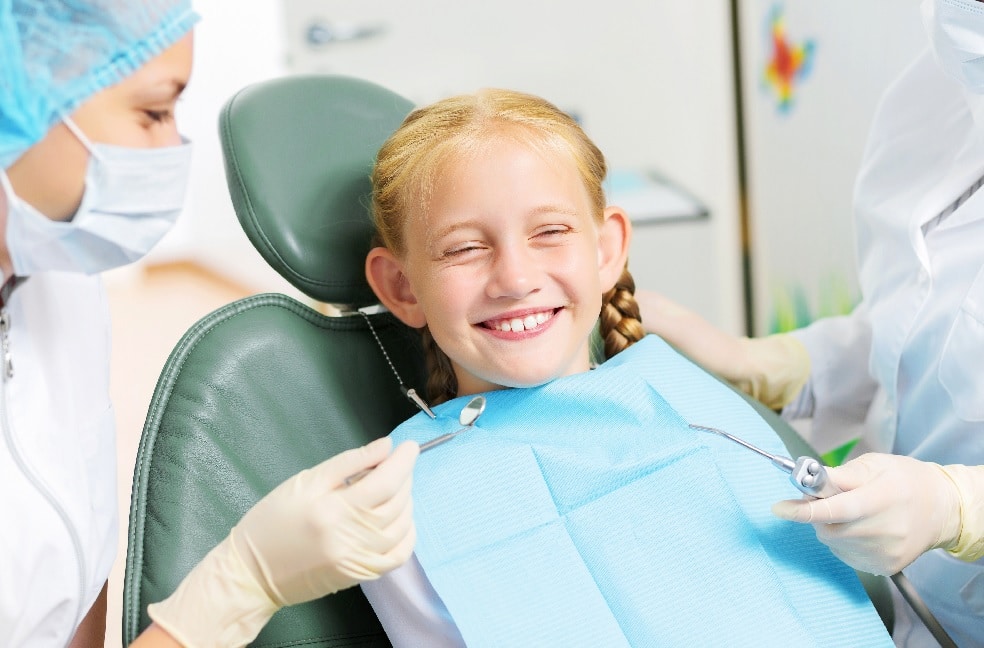 A Dental Checkup is Crucial for Your Oral Health
It's easy to skip out on routine dental checkups. Between full-time work schedules, hobbies, and family obligations, it can seem impossible to find the time to squeeze in an appointment.
You might think you only need go to the dentist when your mouth feels like it needs attention. If you're like most people, you probably don't even think about the dentist, unless your teeth are immediately hurting, chipped, or broken. Alas, the fact of the matter is that waiting until your teeth need immediate attention means that you're already too late, and it can be detrimental to your dental health.
Much like how waiting too long to get your oil changed in your car can ruin your engine, skipping out on your regular dental visits can ruin your oral health. Today, we're going to take a little time to talk about why regular visits to the dentist are important.
Why You Should Go to the Dentist Every 6 Months
Most International Dental Associations recommend that you go to your dentist every six months for checkups. This might seem overboard, especially since it's not recommended you go to other doctors every six months, unless you have some underlying illness.
However, regular dental visits are essential to keeping your teeth and gums in optimal health. During your examination, your dentist or dental hygienist is able to remove plaque and tartar build up, while doing a thorough cleaning of your gums. Even if you brush and floss religiously, your teeth are still susceptible to plaque and tartar buildup.
While you should still make sure that you're maintaining your dental health at home in between visits, regular dental examinations will not only clean your teeth and gums, but look for underlying causes of tooth decay.
If you're not an adamant brusher and flosser, tartar buildup doesn't take long to accumulate. And, even if you stay on top of your dental hygiene, there could be outside influences that are hurting your teeth within the 6 month time span.
Underlying Conditions Can Be Caught Early
A lot of components go into your dental health. Even if you take excellent care of your teeth, outside influences can harm your dental health. Sometimes catching changes in your dental health can help you get a better read on your overall health. Here are a some of the things you're able to keep track of by going to your dentist every 6 months:
Make sure your entire body is healthy. Diabetes, vitamin deficiency, or oral cancer are silent diseases that wreak havoc on your dental hygiene. Your dentist is able to screen and clean your mouth, and if he or she notices a significant change in your dental health within the 6 months, you might be able to detect these ailments early.
Stay on top of sleep disorders. Other important disorders that your dentist will screen for are TMJ and Bruxism. Bruxism, or teeth grinding, can occur at any time during a person's life. Because you might be grinding your teeth at night without even realizing it, your dentist is able to look at the state of your enamel and diagnose this condition. If your enamel is becoming worn down from bruxism, you can stay on top of your dental health by getting a mouth guard to protect your teeth while you sleep.
Catch cavities early. We mentioned that routine dental checkups are easy ways to make sure you're not experiencing tooth decay. They're also vital to keeping an eye on cavities, making sure that you don't need fillings or root canals. Oftentimes, teeth develop what we call "microcavities." Microcavities, like regular cavities, are caused by tooth decay. However, microcavities are small enough that they don't cause any harm, and don't need fillings yet. By going to the dentist every 6 months, we're able to keep an eye on microcavities, ensuring that they are treated on time.

A dental checkup every 6 months is more than just a cleaning. At your appointments, your dentist is able to assess your entire mouth, making sure there aren't any extensive changes from your previous checkup. Remember that prevention is always easier than treatment. Stopping gum disease and tooth decay early is a much simpler than needing extensive dental treatments later down the road. Haven't had a dental checkup in a while? Make a dental checkup appointment with Williams Lake Smiles today.